Car rolled up and over
It has been some time that I posted here so as soon as I saw this, I decided to post ASAP, meaning this happened one and a half hours ago. Just a bit after PAF chapter at the Baloch Colony road opposite Defense View, a Honda Civic rolled up the slope and then over.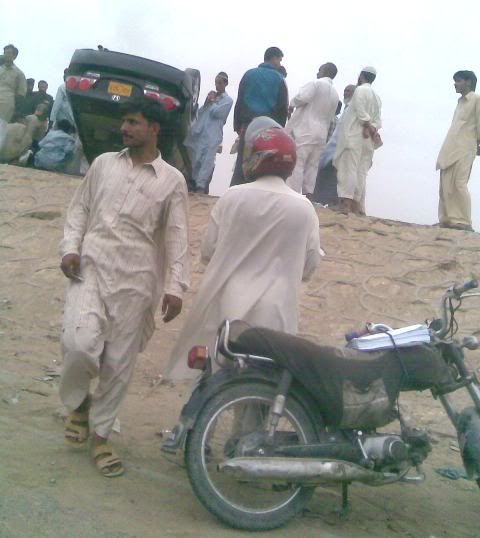 I hope the driver is safe as the public was still in the process of getting across the front doors. Luckily, the car didn't slide down or this would have been worse. For more, watch your favourite news channel!
PS: I don't know what the driver was thinking or how this came about. Even on such wide roads these accidents happen. People, drive safely, it's the weekend!