Planned route for Karachi Circular Railway
Found this through SkyScraperCity, it is the planned extentions to the KCR, to make it more expansive in the city. However, an interesting discussion was taken up on that forum on whether it was still viable to KCR as an option or not. Swerveut (known here as SWA) gave quite a few reasons why KCR should not be revived.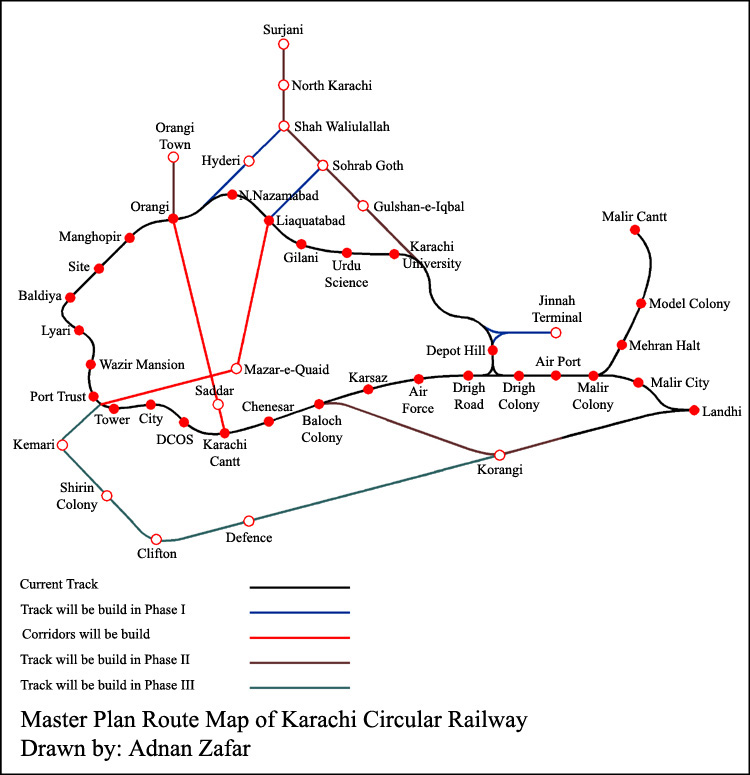 Recognizing KCR trains/bogeys here is very easy, since they are color-coded blue. I've seen them runnning between cantt and drigh road stations, cannot vouch for the other areas yet, and overtime, the number of people on the train have also been increasing slowly.
SWA has also created a google earth mashup of where the KCR line is passing currently, which can be viewed here. The yellow line shows the track.