Unhappened Rip-off
There are times when you get frustrated with the system. Things are not delivered in time, post in slow, traffic sucks and consumer services too. It's too hot and weather is killing you. You've a bad headache and do not want to go to office. If you've reached it, you want to take an early off. Problems, frustration, part and parcel of a karachiite's life.
Clearly, we do get frustrated over a lot of factors happening around us. However, seldom one gets saved from a looming issue. This account is of such an incident.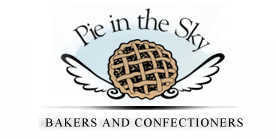 Few days back for my mom's birthday, I contacted the said bakery for a sugar-free cake. (Incidentally, Hobnob, Kitchen Cuisine and even BreadPeople don't make sugar-free cakes :P) I went to their Khayaban-e-Badr branch and ordered a 'Rich Chocolate Gateau' for Rs. 1,050 (double the original price due to material). I paid 500 in advance and told them the date I want it ready.
I call up the bakery on D day to find out if I can pick up my cake in the morning (11am). The attendant there (a shifty fellow to my observation on my first visit) answers, "Ma'am! Mein to Saturday se aap ko contact kerne ki koshish ker raha tha! (I've been trying to reach you since Saturday). Thank God you called!"
I become nonplussed by this remark because I gave my mobile number to them and I'm one of those people who do not even silence their phones while sleeping. "My phone was never off. What were you calling me about?"
"Madam, we've imported special sugar-free chocolate for your cake, which has increased the cost of your cake."
"Are you baking this cake for the first time that you couldn't tell me this when I came to order?! I want to cancel this order." (fuming)
"But, Ma'am, I've gotten the baking started on my responsibility especially for you so that you can get the cake on time," said in a very pleading voice.
I step back in my anger, thinking about his job and overheads. "How much more do I have to pay?"
Very prompt answer as if rehearsed: "Your total is now 1,800. You can pick the cake up at 2pm."
I think, a 2.5 lbs cake for 1,800? Why didn't I use the 'Top Chef' to get this made! I decided against an outburst on phone. I would deal with this face-to-face.
My lunch plans became late that day so I went to the bakery around 7:30pm to pick the cake up. I had readied myself that I would ask for an updated slip with the cost changes from the guy without which I wouldn't pay an extra cent. Things however played quite differently to what I expected.
Another guy greeted me in the shop. I hand him the slip.
"Yours is the sugar free cake?" he asks.
"Yes."
"Rs. 550 in balance."
I look up shocked but make no further comments. I pay him and take the cake away saving myself a big rip-off!
Conclusion: The day attendant thought to make some extra bucks from me. However, because of timing, I was spared some harsh-mouthing with this measly guy.

Moral: Be careful in paying for high-pricy commodities, especially be dubious of such explanations and investigate further.